Project Overview
The owner of Paula's approached us with a novel proposition: she would like to have her customer's changing room constructed from Switchable Privacy Glass.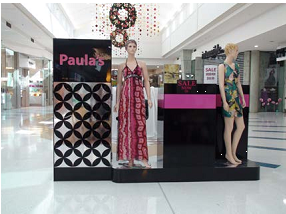 Project Description
Privacy at the flick of a switch
With the Boutique's exposed position in The Mall, the free-standing Privacy Glass cubicle would provide a unique and elegant solution, permitting continued light-flow throughout the space – something that would have been compromised by a traditional, solid box-like construction.
This cubicle, situated behind Paula's signage, was constructed using Switchable Privacy Glass Panels on three sides of the upper half of the unit – one panel of which is the door.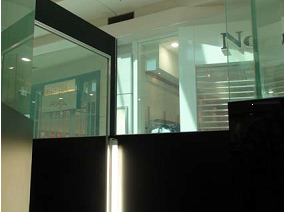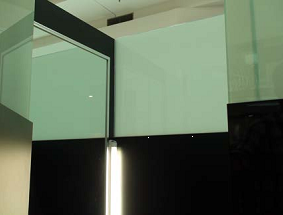 The concept is an outstanding success and the owner will be installing a second one in the Boutique.