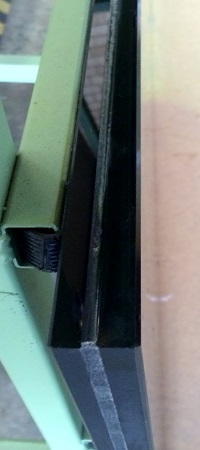 Project Location
Western Australia.
Application
Our client required us to construct a laminated glass panel for a most interesting end use. The panel was to be fitted as one side, or end, of a spa bath. Not any old spa bath though – this one was situated on a luxury motor yacht.
Project Description
Because of its purpose, the customer wanted the panel to be particularly strong, thus, it was constructed with two pieces of Toughened Glass each of 12mm and 10mm thickness respectively. The PVB interlayer was equally heavy duty.
The panel had a dark fritted surrounding edge printed onto the outer surface of the glass and added an interesting design aspect to the bath.
Notes
This certainly was an unusual end use for our laminated glass product but we are only too pleased to be associated with the project.
Team
Glass Lamination:  Custom Glass Products