Project Overview
Installation – Sliding Switchable Privacy Glass Panels.
Vitrocsa Australia is the local arm of an international company dealing in precise Swiss sliding glass systems. The company is forging ahead, capitalising on Australia's reputation for quality products and trustworthy service.
Project Description
We recently supplied Vitrocsa Australia with a number of Switchable Privacy Glass panels for their client's Hong Kong residence. Because of the large size of the panels and the cargo hold restrictions of air-freight, the glass was packed on an angle in specially designed crates to be flown to Hong Kong.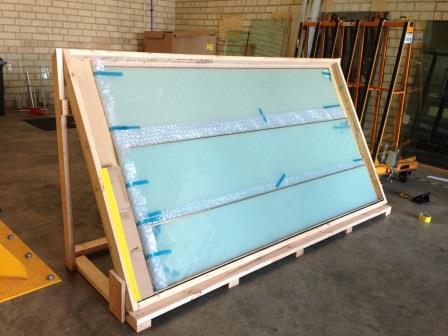 We were able to turnaround the job in four days – manufacturing the panels on a Thursday, dispatching them on the Friday and having them installed on the Sunday.
Team
Glass Manufacturer: Switchglass
Project Management: Vitrocsa Australia