What is Fritted Glass?
We have recently completed the lamination of some fritted glass panels for a client. However, the term 'fritted glass' is little understood by the wider public, and available dictionary definitions don't immediately clarify the matter – 'porous glass made of sintered powdered glass', for example. The term more easily lends itself to the glass jewellery trade.
It is better, perhaps, that we in the Architectural Glass industry use the term 'Art Glass', or 'Decorative Printed Glass'. The Art Glass field is broad in both scope and definition. Recent advances in digital printing using ceramic inks have given our clients unlimited design choice. The artistic possibilities, as in images applied to glass, are endless and, believe it or not, one can have images laminated within the glass that move, reacting to nearby or passing movement. This works very well with tall grass or foliage images. It is also possible for us to laminate objects – grasses, or grains for example – within two panes of glass to create impressive and eye-catching designs.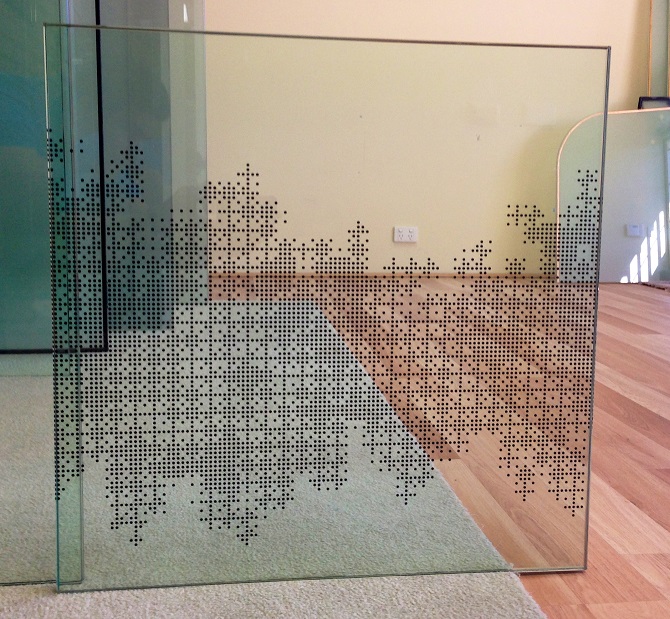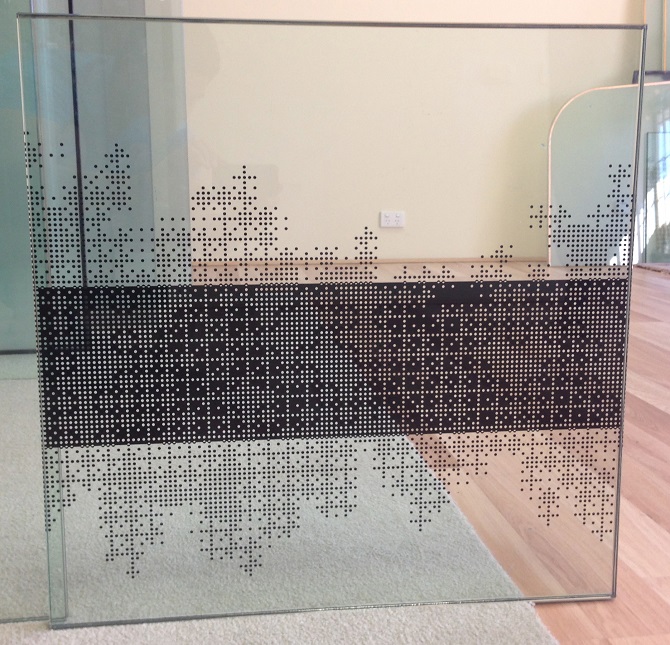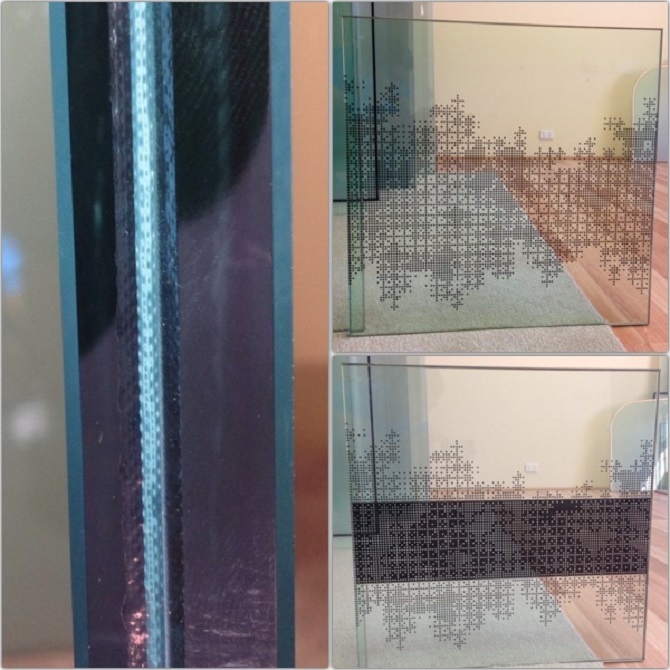 Don't hold back: be creative, let your imagination fly.